Sweetest thing I have seen all day! Good thing he had a great reaction to this surprising news!
---
by  Ileana Llorens | writer for The Huffington Post 
What's better than sharing your exciting baby news with your spouse? Capturing his reaction on camera to cherish forever.
Texas photographer Kendra Swalls helped an over-the-moon mom-to-be do exactly that with a sweet photo shoot that has attracted a lot of attention. It all started in November, when Swalls received a text from client Camille Averett that simply said, "Remember that idea you had…"
She practically dropped everything she was doing.
"I knew exactly what she meant and was thrilled that she was interested in carrying out the plan," Swalls, of Paisley Layne Photography, told The Huffington Post. "I immediately asked my husband to finish dinner for me so I [could] call her. She was dying to share the exciting news and we started making plans for the session right away."
The mission: Have Averett tell her husband, Kyle, that she's pregnant — and get the whole thing on camera. They set an appointment for the couple, telling Kyle the photo shoot was for Christmas cards. (Sneaky, sneaky.)
It all started pretty casual, but about halfway through the session, Swalls instructed the couple to write something sweet about the other person on a piece of paper — but, she said, they couldn't share the message until she told them to turn around.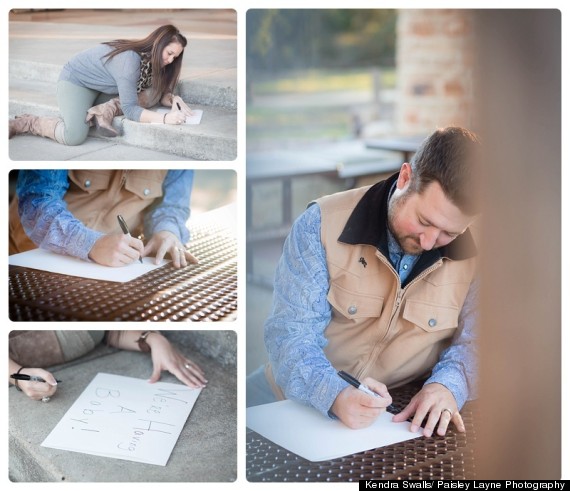 Averett, of course, was prepared for what was about to happen. Kyle, on the other hand, not so much. Showtime!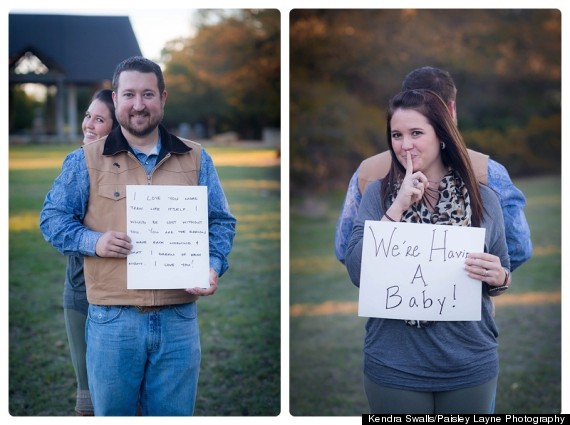 "Kyle's first response to reading the sign was 'Really? Are you serious?' followed by laughter as he ran towards her to pick her up and spin her around," Swalls said, adding the couple was "a dream" to photograph. "After that I let them have a few moments alone before continuing the session where there was a lot of smiles and 'I am so excited!' 'I can't believe this!'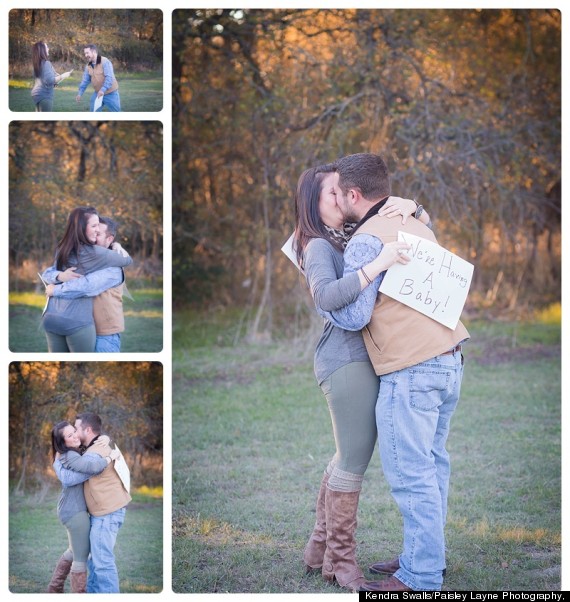 Needless to say, the pair loved the shots, which Swalls posted on her blog Jan. 21.
"It's great," Averett told NBC 5. "I think about when we took the pictures, and I know I saw the look, but when I go back and see the pictures, it really actually reminds me of what he looked when he got so excited about it."
click here to read full article…